When I started this latest Saddleworth update I little thought it would take me six months to complete, but here we are after six months, finished with 567 photos added. In addition a lot of updating has taken place, with particular attention paid to the keywords - see the earlier blog entry.
The latest photographs were taken only yesterday, as I'd realised one or two gaps in coverage which could be easily rectified and some other opportunities arose in the process. The last galleries to be done were those for the South Pennine Community Transport services from Holmfirth which, despite initial scepticism, seem to have become sustainable and hopefully will be with us for some time. They are now using this Ford Transit and have just taken delivery of another, although that is intended for some new services around Marsden:
There have been also historical photos added, one of my favourites being at almost the same place but over sixty years earlier: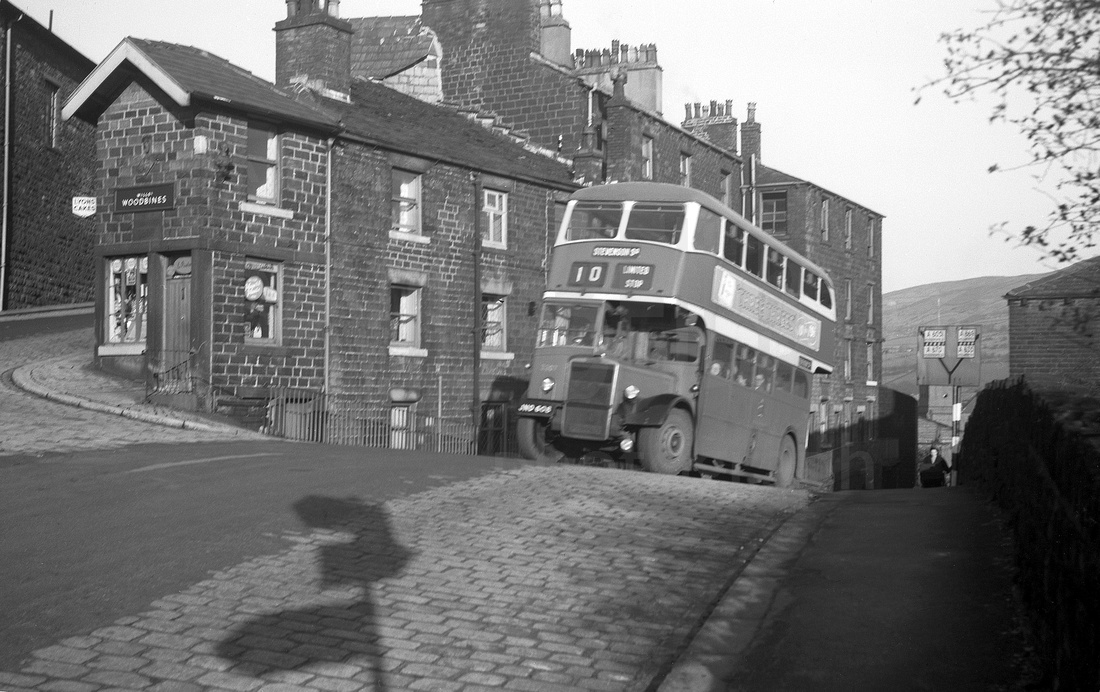 I hope you've enjoyed the additions. I shall carry on recording the current scene and hopefully there will be new historical photographs to add as well and there will be another update at some point in the future.
The next update is to the Pontypridd/Taff-Ely gallery and there is quite a lot of additional material to come.